YAMAHA Past masters Racing Club - Remembering Those Very Special People

Sunflowers Everywhere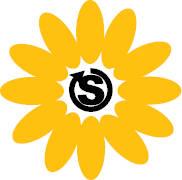 You'll notice lots of sunflower stickers on the bikes and some of the merchandise. We wear these proudly to remember Sophie Grant, daughter of Den and Nickie Grant, the YPM super marshals. Den retired from racing YPM in 2009 and became one of the orange army of BEMSEE marshals along with wife Nickie so they could stay involved with the sport they loved and of course Sophie came to the meetings too. Son Scott (#81 very pink bike) worked the collecting area from a young age until he became old enough to ride himself and quicky became a front runner of YPM, setting a few lap records on the way.
The family created the YPM Marshal Award, one of only two awards you can't win by racing alone, to remember Sophie who was a big part of the YPM paddock and to be eligaible for this you have to wear a sunflower sticker on your bike hence why you'll see them on the fairings. The sunflower was Sophies favourite flower and represents her smile.
Sophie came to racing as part of the Grant family to support her dad racing YPM's in 2005.
Sophie spent most of her teenage weekend's being dragged to tracks across the country to watch her dad race. She did enjoy the paddock life, especially people watching, once she had managed to get up. As a teenager she could sleep through anything. At Snetterton, she nagged to take a friend racing so she could show them around and that weekend Sophie slept through the Saturday scrutteenering, practice, and only got up when Den revved up the bike so much she had little choice but to get up.
The Grant family decided to have team t-shirts made with their job title on the back and she got Brolly Dolly, this suited her as she was not too good at passing spanners.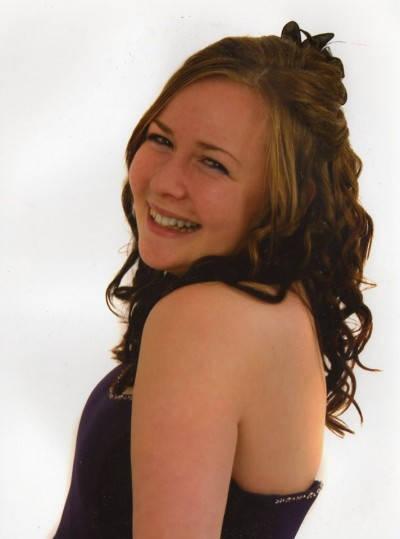 Sophie was very happy when Den gave up racing and joined her Mum in orange, Marshaling. Her brother Scott has been involved in the Collecting Area since 2008.
When Sophie was 16 she was very proud to be the only one of her friends to have gained her motorbike licence on a proper bike, an Aprilla RS50. Her dad took her out for some pre test practice and she was not impressed when she fell off because of a frog on the road.
We wanted to do something fun for Sophie's memory and thought of having an award for things that we talked about on the way home, just like we did on long journey's back from circuits when Den was racing. The things that made us smile, during the weekend, silly things like riders waving at each other whilst over taking, a rider helping pick their bike up after a little spill, that sort of thing.
Sophie sadly passed away in 2010 in her sleep when she was 17, and we would like you to wear your Sunflower with a smile, to give us a smile just like she had.
A Tribute to Danny Whalin
"Danny lived his life to the full and I have never met ANYONE who didn't find his silly grin infectious.
Us girls in the office loved him from the moment he first came in (late) to sign on. He always seemed to have the ability to make anyone smile, almost at will. The Yamaha Past Masters is a small club contained within BMCRC and it has a relaxed atmosphere. Everyone took to Danny straight away and within a few weeks it was as though he had been around for years. Not many young people have the character or charisma to make friends over a wide range of ages with an apparent effortlessness, but Dan had exactly that.
He also quickly showed that he wasn't just out there to make the numbers up, an easy going young man in the paddock quickly showed that he was also competitive on track too. His dad Len, a seasoned TZR campaigner, soon realised that he was going to have his work cut out in trying to beat Danny, as did the other regular front runners.
Danny lost his life at Brands Hatch at the opening round of the season in March 2003 following a first corner accident. He had made such an impression on the club in such a short time that we couldn't believe how briefly we had all known him.
The Yamaha Past Masters obviously felt the same and there was such a strength of feeling about his loss that they decided to create the "Danny Whalin Trophy" to be awarded at the dinner dance each year. This is a trophy given to a selected rider who has continually proved to be an ambassador to the class, it is much coveted as it is a true compliment to be voted as the 'riders rider of the year'.
In 2005 it was put to the club that it would be fitting to have another trophy that was actually raced for, as Danny above all else wanted to be a racer. Hence the "Danny Whalin Challenge Cup" was created and as you will see from the no holds barred racing, it is a trophy that absolutely everyone wants to win."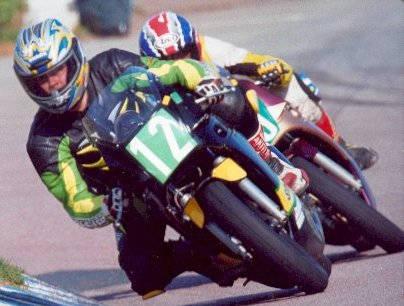 Tracey Ringrow BMCRC